Happy New Year, everybody!
In no particular order, here are the adaptations I am most excited about in 2017:
A Series of Unfortunate Events on Netflix (January 13)
I regret to inform you that the information I am about to pass on to you is extremely unpleasant: I haven't finished this series.  I only got up to Book 11: The Grim Grotto and then I guess I just started getting frustrated by the lack of answers to the series' mysteries.  But the books are so good that I've started rereading them, and this time I plan to finish them.
I'm absolutely psyched about the Netflix show.  Patrick Warburton looks like a perfect Lemony Snicket and Neil Patrick Harris should be fantastic as Count Olaf.  Visually, it looks very similar to the movie.  However, that's only fitting because the movie successfully captured the look of Brett Helquist's illustrations.  It's also nice to see a little diversity in the cast.  Overall, the show appears to have captured the tone of the series.  I can't wait to watch it tomorrow!
The final volume of the Kingdom Hearts 2 manga (May 23)
"Desperate to see Roxas again, Axel abandons everything–even Organization XIII and an old friend–to make his wish come true. What awaits him after he's cut all ties…? Later, determined to return to the Destiny Islands with both Riku and Kairi, Sora–with Donald and Goofy at his side–arrives at the Organization XIII stronghold in search of the kidnapped Kairi. Will he be able to find her in time to make his dream of returning to the Destiny Islands with his friends a reality? Sora's great adventure comes to a close!!"
Oh, that's real nice, Yen Press.  I like how you make it sound like everything just MIGHT work out well for EVERYONE at the end of Kingdom Hearts 2, including Axel and Roxas.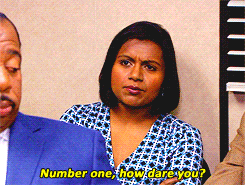 (Gif found on GIPHY)
I absolutely adore the rest of the Kingdom Hearts 2 manga, and I've already seen a few scans of the fan translations for the final volume.  But I have been trying so very hard to stay away from them for the most part.  Shiro Amano deserves my money and I'd prefer to read an official translation anyway.
Sadly, this is the last volume that Shiro Amano has decided to create- for now.  I'm still hoping he changes his mind and adapts Birth by Sleep and Dream Drop Distance, the other big games in the series.  At least we're getting the Birth by Sleep novels, but the books aren't as much fun as the manga.
The Masterpiece (2017- no release date yet)
The Masterpiece is an adaptation of a true story: a book called The Disaster Artist, by Greg Sestero.  It's all about the production of "the greatest bad movie ever made," The Room.  It should be a lot of fun, especially when they've got Zac Efron playing Chris-R the gangster.  But I'm not sure what to make of the official synopsis:
"This is a true story about the making of THE ROOM – the cult classic described as the "Citizen Kane of bad movies". THE MASTERPIECE, directed by and starring James Franco, is a buddy comedy about two outsiders chasing a dream. When the world rejects them, they decide to make their own movie – and it's a movie so wonderfully awful due to its unintentional hilarious moments, meandering plots and terrible acting."
It makes it sound like Greg and the director/producer/writer/lead actor Tommy Wiseau both believed in The Room, but they didn't.  Only Tommy did.  Greg knew it was going to be a disaster.  In fact, he didn't think anyone would ever see it, and that was one of the reasons why he eventually agreed to play the character of Mark.
I'm just hoping that Hollywood doesn't turn this very interesting story into a tired cliche about two goofy friends that do something goofy.
Speaking of things getting the Hollywood treatment…
Wonder (April 7)
Here's another book that's really good, but I personally haven't finished.  So I don't really have the right to feel nervous about the movie.  But Diary of a Wimpy Kid left a bad taste in my mouth by insisting on including a Big Meaningful Message About Popularity and Fitting In that the books didn't have.  Wonder is a children/YA book about Auggie Pullman, a boy with an unusual face going to school for the first time.  Unfortunately, that's the kind of plot that's practically begging to get turned into an Inspirational, Cliched, Message Movie.
It doesn't help the book's probably going to be better by default, because Auggie has such a distinct voice and the movie can't have the same level of narration.
But the book's great, so here's hoping that the movie will be great too.  I'll be curious to see how, and if, the movie handles the switch in character perspectives throughout the story.
Anastasia on Broadway (March 23)
Even though it is historically inaccurate, I love Don Bluth's Anastasia  and can't wait to see it on Broadway!  If nothing else, I'd just love to hear "Journey to the Past" and "Once Upon a December" live on a stage!  I will do my best to go and see the show this year, but we'll see if I have the time and money to do it.
The Legend of Zelda: Twilight Princess Manga (March 14)
Yes, it's finally happening, for those who enjoy the Zelda manga: Twilight Princess is getting one too!
I don't enjoy the Zelda manga as much as the Kingdom Hearts manga, but Ocarina of Time, Majora's Mask, and A Link to the Past were good.  So I'm looking forward to Twilight Princess.
What adaptations are you most looking forward to this year?